Daily routine:
On arrival parent/guardian sign their child/ren in on the register
Children wash their hands
Breakfast served
Children wash up their own things
Choose an activity/put away when finished
Younger children are escorted to their classrooms
What we aim to provide
A healthy breakfast to start the day, in a relaxed and friendly setting.
To teach children independence i.e.; getting their own drinks, washing/drying up their own cups,dishes and plates.
Activities for children to choose and develop their skills.
Food and Drink
Nutritious options such as cereals, toast & honey, beans on toast, scrambled egg on toast, porridge and fruit are provided for children to choose from. Water is available at any time, juice and milk is also provided.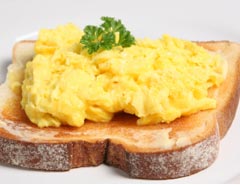 It is requested that children arrive before 8.30am so there is enough time for them to enjoy their breakfast and enable both them and staff to arrive in class on time.